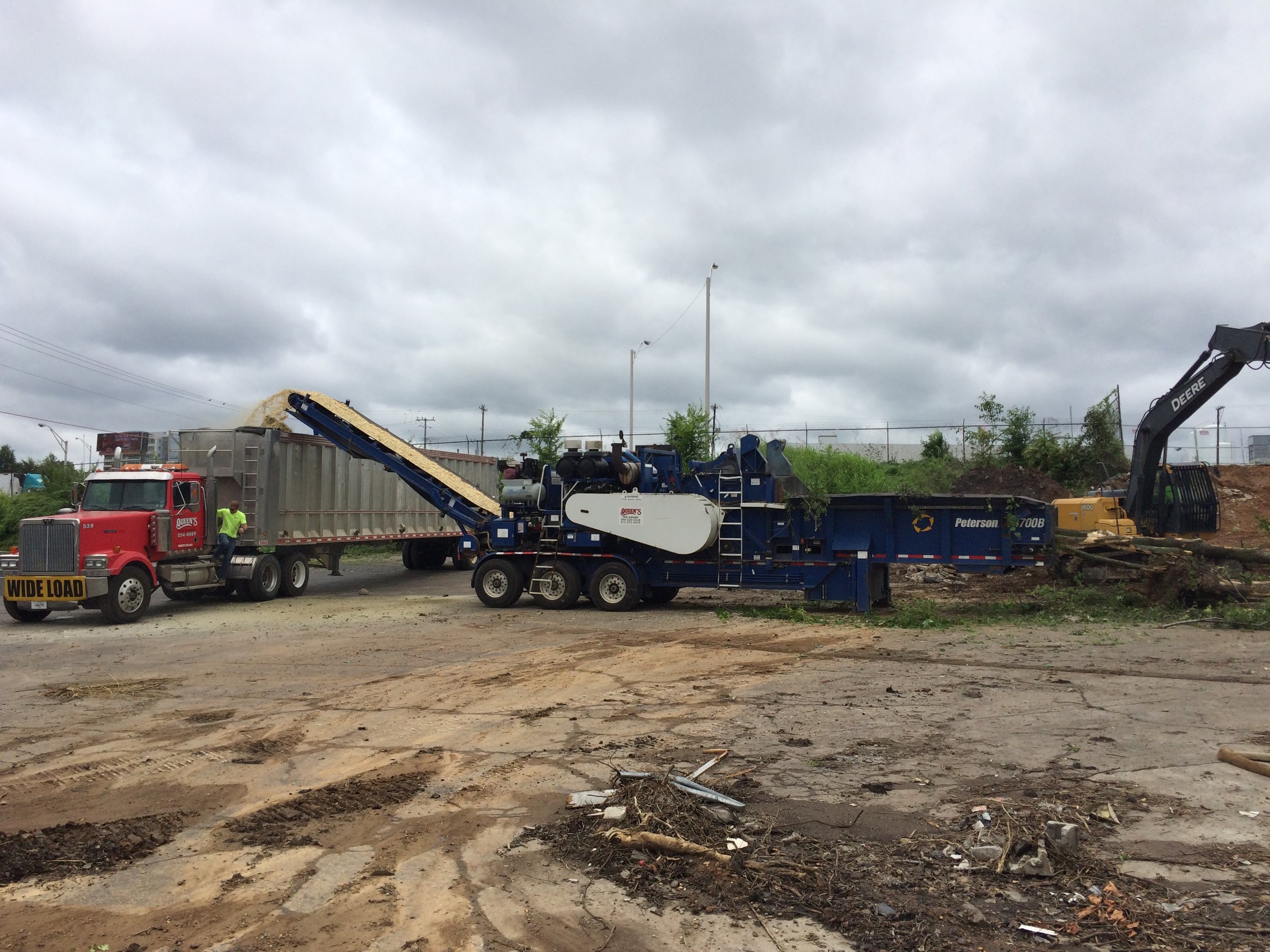 Commercial Land Clearing and Utility R.O.W. Clearing
Queen's Tree Surgery specializes in large scale tree removal. We work with property owners and developers to maintain and improve existing tree coverage and clear land for new development.
Our state-of-the art equipment is efficient and environmentally conscious, trees are chipped and mulched, and our skilled tree care professionals take care of your property as if it were our own. Since 1942, our family-owned and operated business has proudly served the greater Nashville area.
Queen's Tree has extensive experience clearing utility R.O.W. across the Southeast.
Services range all the way from new installation where large amounts of wood debris must be removed for pipe installation all the way to light side trimming required to reduce power outages or stay within Local, State, and/or Federal guidelines. Whether you need 100 linear feet trimmed or 50 miles of 100 foot R.O.W. cleared, we can meet and exceed your needs.
Since 1942, the Queen family has been dedicated to serving the greater Nashville area. We have the training, expertise, and equipment for any project. Queen Tree Surgery carries an A+ rating with the Better Business Bureau of Middle Tennessee and Southern Kentucky.
The professional team at Queen's Tree Surgery is ready to clean up after major storms, ensure safe and effective transmission line right of way management, clear dense forests, prepare land for new development, and to ensure the safety of residential property.
There's no job too big or too tough for Queen's Tree Surgery. We're dedicated to working with you and we are committed to doing the job right the first time. Our staff is helpful, experienced, and friendly -- give us a call and find out for yourself.